Hall of Fame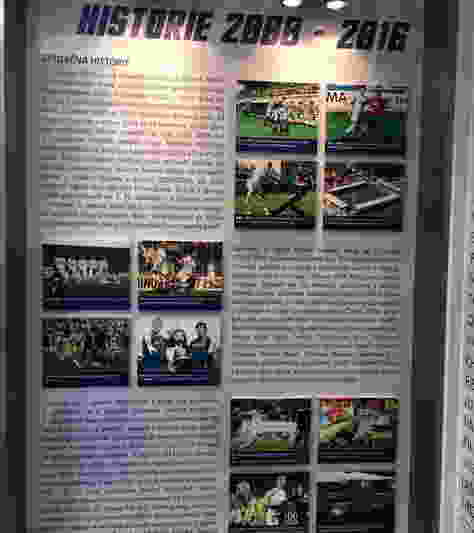 In February 2016, the "Hall of Fame" mapping the history of the Slovak club was inaugurated at the Miroslav Valenta Sr. Municipal Football Stadium in Uherské Hradiště.
The Hall of Fame maps not only the modern history of 1.FC Slovácko or 1.FC Synot, but also the history or legendary players and officials of the clubs from Uherské Hradiště and Staré Město.
The room is divided into three parts. The first is dedicated to personalities who have made their mark in the history of both clubs. At present it contains 33 names and will be supplemented by other historical and hopefully future personalities.
The second and most extensive part is the history, including interesting artefacts or trophies for three times participating in the Czech (Czechoslovak) Cup Final.
The third part includes personalities who are famous offspring of the club, such as Lubomír Vlk, Miroslav and Michal Kadlec, Karel Kuba and others.  
The Hall of Fame will also be open to the public as part of various club activities. We will always inform you in advance about any occasion of opening these rooms.