VIDEO: Filip Nguyen před Dynamem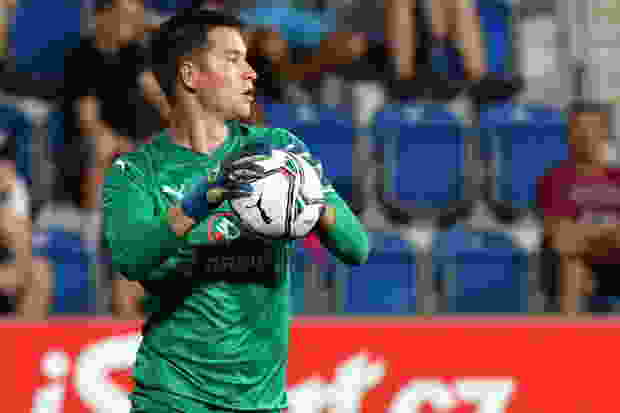 I když Filip Nguyen ve čtvrtečním zápase 2. předkola Konferenční ligy vychytal čisté konto a v penaltovém rozstřelu si připsal dva úspěšné zákroky, tak nakonec to na postup nestačilo.
"Vzhledem k průběhu obou zápasů je to velká škoda. Pokud bychom proměnili své šance, na penalty vůbec nemuselo dojít," mrzí Nguyena, který nyní vyhlíží nedělní ligové utkání s Českými Budějovicemi.
"Můžu potvrdit, že na Slovácku se hraje každému týmu hodně špatně. Také Budějovice to tady budu mít těžší. Pokud předvedeme naši hru, která je založená na kombinaci a agresivitě, měli bychom uspět," věří.
Utkání 2. ligového kola mezi Slováckem a Českými Budějovicemi se odehraje v neděli 1. srpna od 16:00 hod.
Mentioned player:

Filip Nguyen