VIDEO: Martin Svědík po zápase s Dynamem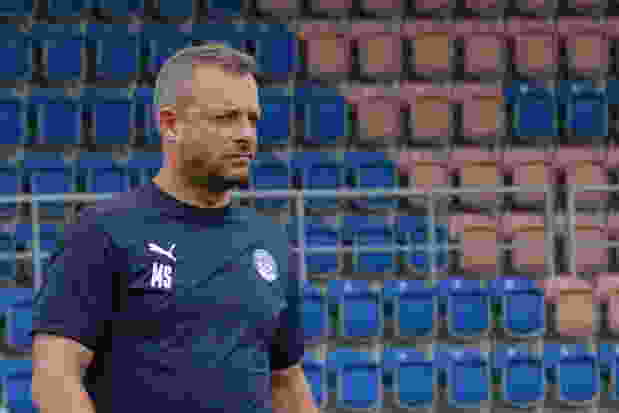 Slovácko vletělo na České Budějovice od prvních minut, ale dlouho se trápilo v koncovce. Chytla se až střela Michala Kohúta po hodině hry. Slovácko tak má po dvou ligových kolech plný počet bodů. 
"Mužstvo zase ukázalo charakter a srdce. Hráči šli do vyždímání. Někteří, hlavně ti klíčoví, toho měli plné zuby. Proto jsem rád, že to kluci takto zvládli. Po pohárovém vyřazení je to pro nás velmi důležitá výhra," říkal na pozápasové tiskové konferenci trenér Slovácka Martin Svědík.