VIDEO: Jan Kalabiška po zápase s Dynamem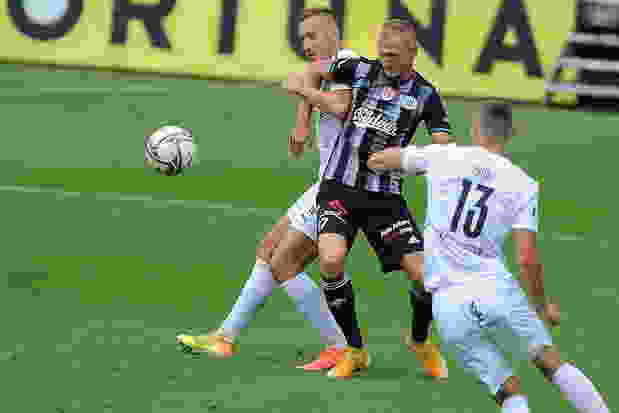 I když Slovácko v zápase s Českými Budějovicemi bylo jasně lepším týmem a dominovalo ve všech zápasových statistikách, tak v 80. minutě všem fanouškům zatrnulo. Po rohovém kopu vykopával míč z brankové čáry Jan Kalabiška, který si sám nebyl jistý, jestli náhodou míč neskončil za brankovou čárou.
"Bylo to velmi rychlé a nebyl jsem si jistý. Nevěděl jsem, co čekat. Bylo to na hraně," popisoval své pocity z daného momentu Kalabiška, který si oddech až po kontrole videorozhodčím, který potvrdil, že se o branku nejednalo.