Slovácko defeated Prostějov 5:0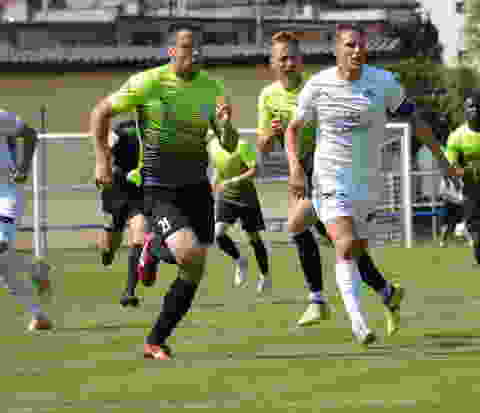 Slovácko defeated 1.SK Prostějov 5:0 in another preliminary match. Slovácko's goals were scored by 2x Sadílek, Šašinka, Petržela and Daníček.
Slovácko set the pace of the game from the first minutes and the score of the first half was determined by a ten-minute break between the 20th and 30th minute.
In the 20th minute, after a breakaway on the right side, Jan Navrátil sent a precise centre to the head of Ondrej Šašinka, who made no mistake and sent Slovácko into the lead.
In the 27th minute it was already 2:0 when Milan Petržela, after an individual action, made his way through and finished to the far post.
Three minutes later, the scoreboard read 3-0 when Vlastimil Daníček scored from the edge of the penalty area.
In the second half, the renewed line-up continued to dictate the pace of the match and two more goals were scored by midfielder Lukáš Sadílek. Firstly, in the 67th minute, he put the ball into the net from the edge of the sixteen and in the 76th minute the same player scored with a header.
Slovácko won the second preliminary match. After winning against Vyškov (6:1), this time they beat Prostějov 5:0.
1.FC SLOVÁCKO - 1.SK PROSTĚJOV 5:0 (3:0)
Line-up 1.FCS (1st half): Bajza - Kalabiška, Hofmann, Divíšek - Navrátil, Mareček, Daníček, Petržela, Tomič, Jurečka - Šašinka
1st FCS (2nd half): Nemrava - Šimko, Kadlec, Srubek, Reinberk - Holzer, Sadílek, Havlík, Kudela - Vecheta, Cicilia