B-team: Slovácko won in Olomouc and leads MSFL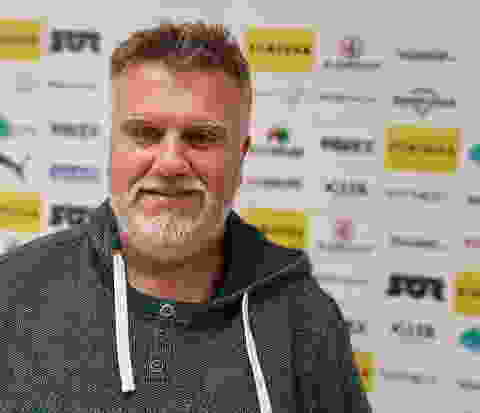 Slovácko's reserve team continues to be undefeated in the MSFL and is leading the competition after the 11th round. In their last match, the team of coach Jiri Saňák won 2:1 in Olomouc
Slovácko had a good start to the match, taking the lead in the 3rd minute thanks to a goal by Srubek. The home side Sigma equalised in the 20th minute, but at the very end Daniel Mareček pulled the lead to Slovácko's side.
Sigma Olomouc B : FCS B 1:2(1:1)
Goals: Srubek, Mareček
1.FC SLOVÁCKO B: Borek - Hellebrand, Kohút, Kostka, Kubala (89. Polášek), Mareček, Olšanský, Rezek (52. Pernica), Srubek (C), Suchý, Vecheta (52. Melekescev)
Coach's assessment: 'In this situation, both teams had a large number of players belonging to league teams, so a strong performance on both sides was to be expected. All players left all their strength on the field. We entered the game with concentration and went ahead from the first corner. Unfortunately, we then lost ground for 20 minutes and the home side pushed us and created several corners from which they eventually equalised, which helped us as we started to run and win more balls. It was an evenly contested game. In the second half I think the substitutes made the difference and gave us a significant boost. We are happy for the goal towards the end of the game and the win against a very fit opponent. Despite this fact, the boys must still concentrate on their development, improving the quality of the game, there are situations that we need to improve," said coach Jiří Saňák
If you missed the video with Slovácko coach Jiří Saňák, here you can see his assessment after ten rounds played.