1.FC Slovácko enters the world of esport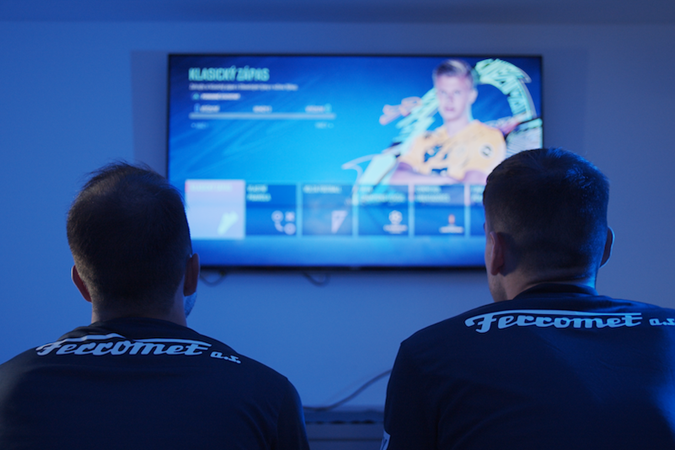 The popularity of the FIFA 21 football game is booming in the world and in the Czech Republic. Professional football clubs are setting up esport sections and measuring their strengths against opponents both on the pitch and on the screen. In cooperation with eEriness, we are establishing our 1.FC Slovácko eSports team and welcome our first two esports players, Domit and Modri, to the club.
"We have been thinking about starting an esports team for a long time. During the cooperation negotiations we found the right partner in eEriness to enter the world of esports. The guys are close to our region, have a strong tradition in the field of esports, experience and also a great desire to build a strong team together with us. Esport is on the rise and is a solid part of most of the foreign and even Czech clubs. It cannot be overlooked and we are happy that it will also become a part of our club 1.FC Slovácko. We see great potential in him and look forward to all the new challenges and opportunities associated with him. " says Marketing Manager of 1.FC Slovácko Svatopluk Macek.
In the near future, Slovácko fans can look forward to the online qualification of our club for the e:LIGA, which will take place on Wednesday 9.12.2020. The top three players from the qualification will advance to the semi-finals, where they will play against one of our players for one place in the final.
"Our organization has been active on the Czech esports scene for 14 years. Hundreds of players have passed through various game titles under our guidance. We are ready to represent the colours of 1.FC Slovácko. We chose to cooperate with the club because of its quality, similar philosophy, the same club colours, and also because of its location, which allows us to regularly visit the football stadium and thus continue to develop other activities, both marketing and sports." Radim Skála, FIFA manager of the eEriness section, commented.
You can follow our esports team and all other news on Instagram 1.FC Slovácko eSports .