Women's League gets the green light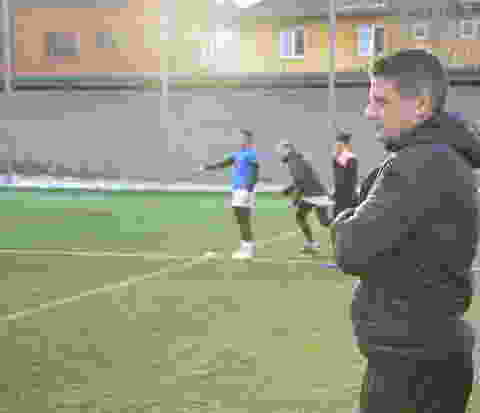 Good news for Slovácko footballers in recent days, the women's league has received an exemption from the Ministry of Health and should start in February. The women of Slovácko will have a chance to finish a well played season. At stake is the dream participation in the Women's Champions League, for which the third team in the league table will qualify this year.
"On Wednesday we received a message from the Football Association that based on an exemption from the Ministry of Health, the Women's 1st League can start. Currently, work is underway to develop a Covid manual, which is a set of measures that teams must follow when organising training and matches. The Fortuna League and the Football National League also follow such a manual. On the sporting side, the league should kick off on the weekend of 13-14 February, a week later than originally planned, but unfortunately the matches will be without spectators. We start in Prague with Dukla. This means that the schedule will be adjusted, the regular season should be finished by April 4 at the latest. The Women's Cup is completely cancelled, the dates will be used for any postponed league matches. What will happen with the extra part is not yet certain, I believe that during this week we will have answers to as many questions as possible. Of course, we are glad that at least the top competition got the green light, because the girls are very eager to fight for 3rd place and participation in the Champions League. On the other hand, we know that it won't be easy, both from the sporting and organizational point of view, but we are ready to do our best to play the competition with as few complications as possible and fight for the highest ranks!" says Miroslav Zbořil, head coach of the women.
"In the beginning of the preparation, the girls trained individually and with time we switched to joint training. I am satisfied with the players' approach to the training process so far, the girls are working great. We are eagerly awaiting the restart of the 1st Women's League and the girls are already looking forward to it. We believe that we will be well prepared and in the spring part we will build on the good results from the autumn part. As far as the team is concerned, we will miss Eliska Dvořáková, who went to university in the USA. We believe that the American players Sussana and Brianna will return to the team. We will see what the situation around covid-19 will be. If necessary, we are ready to add players from our junior team." adds Slovácko women's coach Petr Bláha.