U16: Victory in derby 4:0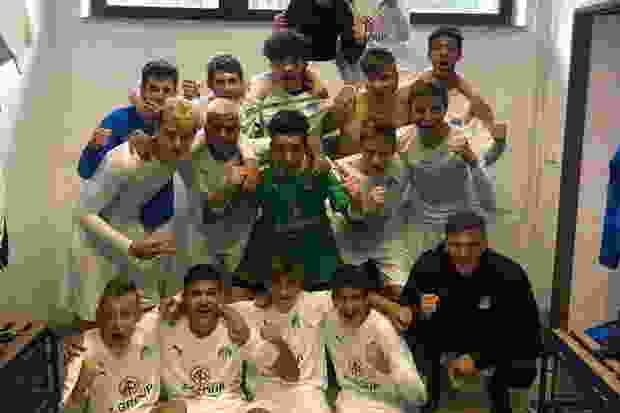 Slovácko U16 won the derby against Zlín.
FC Fastav Zlín U16 - 1.FC Slovácko U16 0:4 (0:2)
Goals: Dunka, Zelina, Litoš, Kowalczyk
Line-up: Zavadil - Jandásek (76. Hanslík), Huspenina, Gajdošík (76. Mikač), Štecha - Marek, Dunka (71. Litoš), Polák - Pelikán (76. Kosíř), Zelina, Jakubowicz (61. Kowalczyk)
Our juniors were getting chances and two of them Dunka and Zelina managed to get into the opponent's net. After the half-time break our players continued the pace of the first part of the game and added goals by substitutes Litoš and Kowalczyk. Zlín's sporadic chances were solved by the defence and good saves by the goalkeeper, and so we managed to keep a clean sheet on the opponent's field.